Opportunity begins here.
APW Partners has been a proud supporter of Opportunity International Australia since 2017.
Who is Opportunity?
APW Partners exists to help Australian families create and preserve significant wealth, and via our support of Opportunity, our impact spreads beyond Australian shores to countries experiencing the highest global poverty rates.
Opportunity is an international development organisation that is ending poverty in developing countries – one family and one community at a time. By providing small loans and other support services to families in need, Opportunity helps families grow their own businesses and generate sustainable incomes so they can lift themselves out of poverty with dignity – creating a new future for generations to come. Opportunity supports microfinance, health, education and women's safety programs in Asia – primarily in India, Indonesia and Bangladesh.

APW Partners' corporate donations have so far enabled:
500 women in Indonesia to receive small loans, which they've used to start and grow businesses, in turn generating income that provides food, shelter, education and hope for their families.

In total, roughly 2500 people have benefited from our support so far.

98% of these small loans are repaid, meaning our impact is continuously multiplied and extended.
Gregory Keady (Managing Director) and Rebecca Tai (Operations Manager), explains the motivation behind APW Partners' support of Opportunity International Australia:
"We have been working with families since the 1990s to help them use their wealth to benefit not just their family, but also the world around them and make the greatest possible impact in the process. As a business ourselves we also believe in our ability to impact the world around us. Through our partnership with Opportunity, we help families work their way out of poverty. We all know the power of a small (or big!) loan when it's put to good use. People living in poverty usually can't access loans, but Opportunity gives them that access, and as a result they are able to start and grow small businesses that go on to benefit entire families and communities, breaking the poverty cycle in the process."
– Gregory Keady, Managing Director
"At APW, we help our clients steward their wealth wisely for the benefit of their families, so it was a natural alignment for us to support Opportunity International who is building a workable solution to families in poverty; by providing sustainable access to microfinance. We are proud to be supporters of this organisation where we don't just feel like we are donating to families in need, but investing in their futures."
– Rebecca Tai, Operations Manager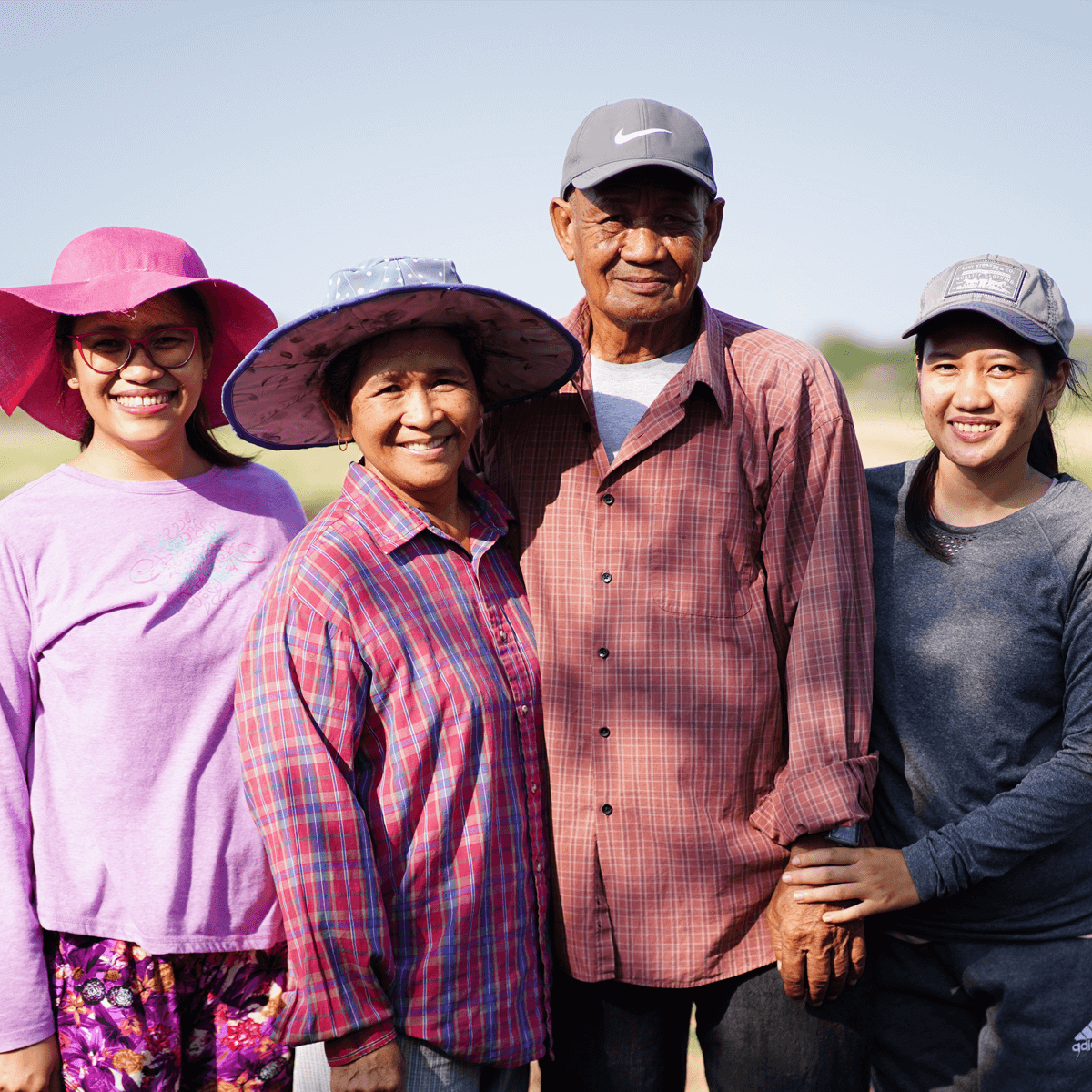 Amina's story
Watch this video to see how a small loan enabled Amina's family to create a business that generated regular income, providing food, an education and a safe shelter.
Learn how they were able to break the poverty cycle, for good.
Interested in Opportunity?
If you, your family foundation or business is interested in supporting Opportunity International Australia as part of your charitable giving, please speak with your APW Advice team and we can arrange an introduction.